---
Magnolia Real Estate - Helping people find their way "Home"
(Licensed In Mississippi)
# 1 in Transactions 2016 - Laurel Board of Realtors

Congratulations to Sandra Wright for Leading the Laurel Board of Realtors for both Sales and Transactions in 2016!
Open houses in Highlands Phase III on Sunday March 19 and Sunday March 26 from 1 to 3 pm. Call Sandra Wright at 601-498-6936 for details.
Home Town Realtors - Providing a superior level of informed, professional real estate services to buyers and sellers in Ellisville, Collins and throughout the Pine Belt. Contact a member of the Magnolia Real Estate team.
SELLERS!
If you're planning to sell your home in Ellisville, Laurel, Jones County, Collins, Covington County, Petal, Hattiesburg, or Oak Grove, this FREE service is designed to help establish your home's current market value. Simply choose
Compare My Home
and fill out the requested information. A member of our team will use comparable sold listings to help you calculate the fair market value of your home.
BUYERS!
If you're planning to buy real estate in Ellisville, Laurel, Jones County, Collins, Covington County, Petal, Hattiesburg, or Oak Grove, you can automatically receive personalized MLS listings by e-mail. Early each morning we will search the local MLS and find the homes that match your criteria and notify you immediately with the latest listing information!! Simply choose
Auto Home Finder
and fill in the requested information. Or, search for yourself by seaching the Laurel MLS and Hattiesburg MLS systems.
Featured Agents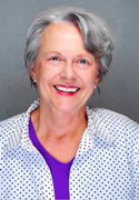 View My Listings
Dianne Speed
Dianne has lived in Collins most of her adult life and specializes in Covington County properties. A graduate of Mississippi College and the University of Southern Mississippi, she retired from Jones Junior College where she served as Counseling Center Director and Director of Admissions and Records. Dianne is an active member of First Baptist Church of Collins where she serves as church organist. Call her for any real estate need!